UK Fundraising ranked in the Top 75 Fundraising Blogs
UK Fundraising ranked in the Top 75 Fundraising Blogs
UK Fundraising has been listed in the top 75 fundraising blogs by Feedspot, the blog content feed-reader that lets you read all the blogs you follow in one place.
Anuj Agarwal, founder of Feedspot, this morning congratulated UK Fundraising for making the list.
He said he wanted "to thank you for your contribution to this world. This is the most comprehensive list of Top 75 Fundraising Blogs on the internet and I'm honoured to have you as part of this."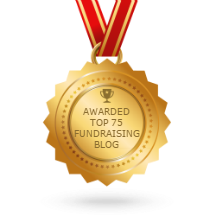 Feedspot features a range of top blogs in a wide variety of categories.
How is the list created?
The ranked list of top blogs is based on the following criteria
Google reputation and Google search ranking
Influence and popularity on Facebook, Rwitter and other social media sites
Quality and consistency of posts.
Feedspot's editorial team and expert review
Who is on the top 75 fundraising blogs?
UK Fundraising is in very good company. Other sites on the list include:
Network for Good
Pamela Grow
the Institute of Fundraising
John Haydon
Queerideas (Mark Philips)
CauseVox
Givergy
NPengage (Blackbaud)
You can read the full list at:
Get free email updates
Keep up to date with fundraising news, ideas and inspiration with a weekly or daily email. [Privacy]
* We do not share your email or personal details.