10 museums' short video animations from #MusGIF day
Museums around the world joined in the #MusGIF fun this week by sharing short, quirky and usually amusing GIFs via Twitter.
Many charities and fundraisers recognise the value and popularity of digital video, but struggle to create video content. Yet GIFs can offer a quick and free option to create animated content that will attract, inform and entertain.
You can get a sense of the range of opportunities from these museums' contributions from Museums GIF day, one of many creative collaborative campaigns from @MarDixon at @CultureThemes.
1. Royal Ontario Museum
Today is #MusGIF day & we can hardly contain our excitement! @CultureThemes @alyssa_a_mcleod pic.twitter.com/ovpqDrQQV4

— Royal Ontario Museum (@ROMtoronto) April 12, 2017

Advertisement
2. US National Archives
Floating pizzas, bucking broncos, marionettes…it's all here for #MusGif Day! Our @GIPHY channel: https://t.co/1nD4xOft03 #archivesGIF pic.twitter.com/vuA28MiQgH

— US National Archives (@USNatArchives) April 12, 2017

The US National Archives has created so many that it has created its own GIPHY channel. GIPHY is a set of free tools to create, publish and share GIFs. Its GIPHY channel currently has 217 GIFs.
The Skagens Kunstmuseer is another museum with its own GIPHY channel.

3. Shangri La, Museum for Islamic Arts and Cultures
One last #MusGIF for fun – our favorite anxious #cat! See the full, non-gif painting from our collection here: https://t.co/OrJDwFCIcr pic.twitter.com/jeTu8xzdyu

— Shangri La Museum (@hi_shangrila) April 13, 2017
4. Waterloo Region Museum
…because #MusGif day wouldn't be complete without a T-Rex making shadow puppets. #MeetTheFamily #Tyrannosaurs pic.twitter.com/U8gnHvWMhg

— WaterlooRegionMuseum (@WRegionMuseum) April 12, 2017
5. Glasgow Women's Library
Another #MusGIF… because why not!
"May fun be alive and kicking" pic.twitter.com/5441tkWLiI

— Glasgow Women's Library (@womenslibrary) April 12, 2017
6. National Portrait Gallery
A #MusGif of Antony Gormley's Self, currently on display in the Main Hall pic.twitter.com/rWuBNhdn6t

— Portrait Gallery (@NPGLondon) April 12, 2017
7. Birmingham Museums
Not for the squeamish! Padimut, mummy of priest of the goddess Mut, 21st dynasty (1085-935 BC). His brain has been removed via nose! #MusGif pic.twitter.com/LiiPm56kHS

— BM_AG (@BM_AG) April 12, 2017
8. National Museums Scotland
Happy #Musgif day! We'll start with a musical number from this embroidered silk angel https://t.co/mozSJbIMhZ pic.twitter.com/qcHDBaN9ui

— National Museums Scotland (@NtlMuseumsScot) April 12, 2017
9. Derby Museums
Just a normal day at Derby Museums… our Senior Fine Art Curator Lucy aka @DMJosephWright getting excited about Joseph Wright ? #MusGif pic.twitter.com/psbXErRYGp

— Derby Museums (@derbymuseums) April 12, 2017

You will note that Derby Museum's used the free MakeAGIF.com service to create their animation.

10. The Postal Museum
This summer 'unfold' Britain's remarkable social & communications history ?https://t.co/RPdPIVcDgT #museum #openingsoon #MusGif pic.twitter.com/5Rbu2U0BBX

— The Postal Museum (@thepostalmuseum) April 12, 2017
More #MusGIFs
If that wasn't quite enough for you, try exploring more #MusGIFs.

Illuminating GIFs at the Bodleian Library
One organisation that has really gone to town with GIFs has been the Bodleian Library at the University of Oxford.
Adam Koszary spent a year there working on its social media accounts and devoted some of his time to animating some of the museum's medieval images. He wondered if animated illuminated manuscripts might not look appropriate from such a seat of scholarship, but found that the GIFs proved very popular.
He started off by creating a GIF around a particular date or occasion, such as St Patrick's Day. Then he moved on to hashtag-driven dates such as #InternationalCoffeeDay, and then simply offering a comment on the weather, such as an image depicting sinners in Hell to illustrate some hot summer days at Oxford.
Medieval Punch and Judy.https://t.co/WDt7EYZqCE pic.twitter.com/FSgl1Nyl8v

— Bodleian Libraries (@bodleianlibs) January 9, 2017
Goodbye, Dr Heimlich.https://t.co/DVL6TZWfQj pic.twitter.com/JMWio4uP8U

— Bodleian Libraries (@bodleianlibs) December 18, 2016
We just entered the @UKBlogAwards b/c we think things like this should get awards. #UKBA17 https://t.co/QTpsklJJw1 pic.twitter.com/WsxoYR8Ibd

— Bodleian Libraries (@bodleianlibs) November 15, 2016
We are a @UKBlogAwards Finalist!

Thank you to everyone who voted, we couldn't have done it without you. #UKBA17https://t.co/jlzSWFCdEl pic.twitter.com/D8h3GV4TtI

— Bodleian Libraries (@bodleianlibs) January 2, 2017
Did you know a couple of the Muses once fell off the Clarendon Building?

We tie them down properly now. pic.twitter.com/aoDbX2mUTq

— Bodleian Libraries (@bodleianlibs) November 4, 2016
Nothing says #Halloween like being on fire forever.https://t.co/6mjkBs6pwK pic.twitter.com/W8jhtzGLtY

— Bodleian Libraries (@bodleianlibs) October 31, 2016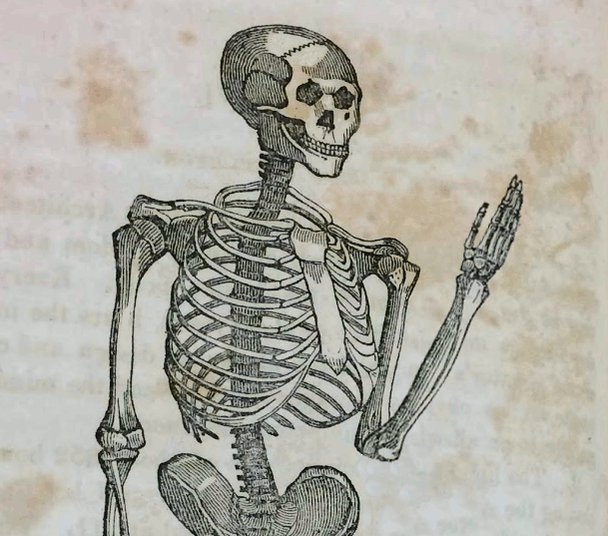 Koszary, who suggests using Photoshop and the open source GIMP, to create GIFs concluded:
"Animating our historic collections is a good thing. They can enlighten and they can entertain, and that is what museums and libraries should be doing."
His approach has clearly inspired others:
You've made it to Tuesday – high five! #TuesdayMotivation pic.twitter.com/xHT900Y49W

— History of Medicine Library Oxford (@HistMedLibOx) March 28, 2017


Main image: Zoetrope by The Film Museum on Flickr.com
What's your favourite GIF creation tool? Share in the comments below.