Google Grants for Charities Available Now
Are you a non-profit organisation that wants to improve your charity marketing and reach out to thousands of supporters around the country or even around the world who are willing to contribute to your cause? Are you looking for charity grants but have not heard of Google Grants for Charities? In this article, we will cover the detail of how to get grants from Google without having to hire a separate inbound marketing agency.
Are you planning to revamp your marketing strategy to enhance your non-profit organisation's online presence, maybe by switching to the latest 'best practice' marketing methods such as using Inbound Marketing for your charity or nonprofit?
Note: You can download the comprehensive guide as a free PDF from this link and share it with your colleagues..
Do you know that as a non-profit organisation you could receive a grant of $10,000 (about £8,000) every month from Google?

Charities and non-profits today need good marketing strategies to gain more visibility and boost their online presence in order to get supporters and contributors. The majority of charities depend on awareness campaigns that are regularly run on social media to reach out to potential contributors.
But there is another effective way for charities to market themselves to millions of people online:



Sponsored search (also know as PPC Advertising or Google AdWords) is the alternative that enables non-profits to put their name out there. While it is true that charities must carefully monitor each and every penny that is spent on campaigns and the ROI on marketing spend is constantly under review; sponsored search is not so expensive, at least for those charities that qualify for a free grant.
Advertisement
Reference: Here is a free eBook on the 10 things your charity needs to know about Google Grants.
It is the most widely used search engine Google that gives Non-profits an opportunity to share their cause with billions of people across the globe through its digital platform.
Google Grants For Charities


Under the Google Grants for Non-profits Program, Google offers qualified non-profit organisations free access to a number of paid Google products and features that are specifically designed for Non-profits.
Google's tools enable Non-profits to find new volunteers and contributors to work together and more efficiently, and get donors to contribute to the cause. Under its Google Ad Grants program, Google provides non-profit organisations an up to $10,000 grant of AdWords advertising every month to promote their website on the Google Search Engine through keyword targeting.
Ref: https://www.google.co.uk/intl/en/grants/

---
1. What are Google Grants?

Google AdWords charity grants are the non-profit version of Google AdWords. It empowers Non-profits like yours to advertise their message to thousands of people searching for reliable non-profits without spending a penny.

If you qualify as a non-profit, Google will grant you $10,000 (£8,000) in in-kind Google AdWords advertising per month, which is $329 (£270) per day. You will still need to do your own grant management or hire a PPC agency to do this for you.
Every non-profit organisation has its own unique goals. Whether you are trying to recruit volunteers, build awareness or increase financial support / donations – Google AdWords Grants for charities can help your organisation to captivate your target audience and share the cause with the world.
The program helps non-profits to create a custom marketing strategy to promote their missions, initiatives and awareness campaigns on Google.com – absolutely free.


Google currently works with more than 20,000 non-profit organisations across 50 countries.
---
2. How To Apply for a Google Grant For Your Charity

All those looking for funding for npo and applying for Google Ad Grants must be able meet certain criteria to qualify for the grant and ensure their qualification stays active throughout the year. Below is a 5-step process in detail, fulfilling which will qualify a non-profit for Google Ad Grant.
a Eligibility for Google Ad Grants
Before applying for a Google free grants, non-profits must check and ensure they are eligible to enter and submit their application on Google or not. Be warned, non profit organisation funding is not automatic.



To be eligible to apply for Google nonprofit Ad Grants, the following are the qualifications a non-profit must have
1. The non-profit must be active, registered and hold valid charity status.

Non-profit organisations must be registered with the following institutions in their primary location
If the non-profit is located in England and Wales

For free Google advertising the charity must be registered with either the HM Revenue and Customs (HMRC) or the Charity Commission for England and Wales as a charity organization for tax relief.
Ref: https://www.gov.uk/government/organisations/charity-commission https://www.gov.uk/charity-recognition-hmrc
Northern Ireland Charities

It must be registered with the HM Revenue and Customs as a charity organisation for tax relief.
Scotland Charities

It must be registered with either the HM Revenue and Customs (HMRC) or the Office of the Scottish Charity Regulator (OSCR) as a charity organization for tax relief.
Ref: http://www.oscr.org.uk/
Jersey Charities

It must be an active member of the Association of Jersey Charities
Ref: http://www.jerseycharities.org/
Guernsey Charities

It must be an active member of The Association of Guernsey Charities
Ref: http://www.charity.org.gg/
Isle of Man Charities

It must be registered with the Index of Registered Isle of Man Charities
Ref: https://www.gov.im/registries/courts/charities/registering.xml
Falkland Islands Charities
It must be registered with either the Charity Commission for England and Wales or its name should be present in the list of charities that is prepared by the Attorney General and approved by the Governor for its publication in the Gazette under Taxes Ordinance 1997.
2. The non-profit must be based in a country where Google Charity Funding Grants are available.
3. The non-profit must acknowledge and agree to all required certifications of Google Grant, in terms of receiving and usage of donations obtained from Google Grant.
4. The non-profit must have a website that is active, functioning and provides comprehensive detail and / or substantial content about the non-profit organization.
Following are the organisations that are not eligible to apply for charity grants and funding from Google:
Governmental organisations and entities.
Medical groups and hospitals.
Childcare centres, schools, universities and academic institutions. (Although educational organisations that are non-profit and philanthropic are eligible for Google grant)
b Apply for an Account on Google for Non-profits
If your non-profit organisation fits into the eligibility criteria, you can easily apply for an account on Google for Non-profits which is one of the must under utilised charity funding sources.
Once you have joined the Google for Non-profits programme, as a member of Google for Non-profits you will have free access to premium Google products that you can use to promote and advertise your non-profit organisation. In effect you get Google adword free! So you can reach out to your supporters and engage them through Google free advertising using AdWords.



Google charity grants awards Non-profits like yours with up to $10,000 (£8,000) per month in in-kind AdWords for advertising so that Non-profits can:
Promote their organisation's website on the most popular search engine – Google.
Raise awareness among its target audience by choosing the relevant keywords and by creating engaging and unique ads to highlight their work.
Google For Non-Profit members can track online donations, volunteer registrations, newsletter sign ups, so that they are able to see the progress of marketing themselves on Google search engine.
It does not matter if you are new to search advertising or if you are a seasoned pro, Google Adwords grants effective and essential advertising solutions designed exclusively for Non-profits of all shapes and size.



Members get free access to Google tools such as Gmail, Google Drive, Google Calendar, Google Ad Grants, App, YouTube for Non-profits and much more.
These tools empower Non-profits to reach out to new donors and potential volunteers, and enables them to work together more efficiently.
c Enrol in the Google Adwords Grant Programme
Google Adwords Grants is powerfully simple and helps non-profits to harness the power of search advertising. It does not matter how much a non-profit knows about search advertising or how good it is, Google Ad Grants makes it easy for Non-profits to launch effective campaigns through its tried and tested advertising solutions that helps organisations reach out to millions of people online. It does not matter if you are looking for grants for small charities or large nonprofits, these Google free ads can be very effective in driving new charity funding.
Once you have signed up for a Google Grants For Charity account, you will have to choose the programme that suits the needs of your non-profit. Google grants for charitable organisations offers its members two different programmes. They are: AdWords and AdWords Express.

Google AdWords
If you like to manage your non-profit's ad campaign on your own, select Google AdWords programme. When you choose AdWords, Google gives you free access to powerful tools to create, target, and optimise your advertising campaigns. This is the best choice for non-profits who want full control over their ad campaigns and want to manage by themselves.
AdWords Express
AdWords Express is a programme that saves Non-profits a lot of time by managing ad campaigns automatically. You can pick the audience you want to target, write a brief introduction about your non-profit organisation, set a daily budget, and Google AdWords Express will take care of the rest. This programme will automatically decide where and when the ad of your non-profit will appear. This could be an ideal option for those looking to increase their funding for small charities, for example.
This programme is best for non-profit organisations that are looking for low-maintenance campaign management.
d Create an Account for your Non-profit

Once you have decided which programme will work best for your non-profit, you will need to sign up for an account on either AdWords Express or AdWords, after going through their creation guide.
e Submit your Account Information for Review
Once you have filled in all the information and created your Google adwords free charity account on either of these programmes, you can set up your first ad campaign and begin to advertise on Google free of cost. Google will first review your details and once the information is verified, it will approve and run your ad campaign on Google.


Recommended Action
Review what grants are available for charities and apply for your Google Ad Grant by following these steps:
First: Make sure you have the following qualifications
Your non-profit must be active, registered and hold valid charity status.
Your non-profit must be based in a country where Google Ad Grants is available.
Your non-profit must acknowledge and agree to all required certifications of Google Grant
Your non-profit must have a website that is active, functioning and provides comprehensive detail
Then:
Apply for an Account on Google for Non-profits
Enrol in a Google Ad Grants programme
Create an Account for Non-profit
Submit your account information for review
Reference: Google Grants Help

---
3. How Does the Google Adwords Grant Work?



Majority of non-profit organizations think that a Pay-per-Click (PPC) campaign will cost them their entire marketing budget, but as a non-profit organization you are eligible for a Google Ad Grant that you can use to promote and advertise your charity and ad campaign, without spending a penny.
Sign Up for Google Adwords Grants
Once you have signed up on Google For Non-profits and waiting for their approval, if your organisation qualifies, you can easily apply for the Google Ad Grant, which can award you up to $10,000 (£8,000) a month for an entire year. Running your Google Grant account is easy and works as your normal AdWords account, but there is a $2 (£1.60) CPC limit on the keywords you are interested to bid on.
Another thing to note is that Non-profits can only run text ads on paid search but this is not an issue and is still highly effective.


These grants for charity organisations can be used to advertise their awareness campaigns, different initiatives, call for donations, free seminars, etc.
What Google prohibits non-profits to advertise is any commercial activity, which may include items for purchase or promotion of a store. Your charity grant funding can't be used in this way. In addition, non-profits must bid on related keywords only, and each keyword they bid on must have an explainable reason behind it.
If your organisation is comfortable and happy with the rules set by Google, start the process of applying for grants for charities to market your non-profit and make PPC an essential part of your marketing strategy.
Choosing Keywords for PPC Campaign

If you have never run a PPC campaign before or have only dealt with small charity grants, it might be difficult for you to understand how to make the best use of this marketing tool. When you accept Google's scheme, all you need to concentrate on are the keywords.
Start by researching the keywords your competitors are regularly bidding on, have a look at their ad copy to understand how they are advertising their non-profit to millions of people, note down the information and call to action that would make a PPC campaign successful and get you the clicks from the right people. These free ads on google are also being used by your competitors, so you can learn from their experience.
You can search the keywords your competitors are bidding on using online tools. It will not only show you the keywords, but also notify you about the share they have of the market and the strategy they to adjust their PPC campaign according to prevalent market conditions.
Instead of choosing the words you want to assess, you can simply view the whole market and uncover numerous keywords you never would have imagined had the potential of getting your competitors a good amount of traffic.

Google Trends is a free tool that will tell you what people are searching for so that you can assess the amount of traffic you might receive on your website if you choose the right keywords.
Crafting a Message that Leaves an Impact on Your Audience
Google allows their grant for nonprofits to use a maximum bid of only $2 (£1.60), which is why it needs to have a good quality score. This means that it is necessary to make your ad copy as meaningful, effective and relevant as possible if you want to get ahead of competitors.



According to a research conducted by Strategy Refresh and The ATO Co, it was revealed that top 20 charities in the United Kingdom have been wasting over 25% of their non profit grants by taking ad copy lightly and making bad decisions in the management of the ads.

When a non-profit has a low-quality score due to their bad copy, these non-profits, as a result, push prices way outside their allocated budget – that is Google's $2, which is the maximum budget for grants for nonprofit organizations using the Google Ad Grants programme.
At the time of creating ad for your non-profit, concentrate on the message. What makes your ad campaign or charity unique? Why should people donate their money to your charity rather than going for your competitor?
Make sure when you craft your marketing copy you include at least one relevant keyword. It is best not to go overboard with keywords in your ad, which is also called keyword stuffing, as it will not have the same impact on your audience. If you are promoting a particular campaign, your charity ad must match your landing page.

Before launching your ad campaign, do an experiment: Start by creating three distinct ads for each of the keywords you have picked up and observe which one attracts more clicks for your free grants money.
Before publishing your ad, make sure the copy is neat, straight and grammatically correct. It should not include common mistakes like capitalised words, extra spaces or unclear URLs.

Make use of Calls-To-Action (CTAs) to ensure that your target audience, who are searching for your keyword, will click on your ad first before the one of your competitor.
Spread Your Campaign Across Devices

Do not limit your PPC campaign to desktop users, because mobile donations are quite popular and becoming important to fund charity campaigns. Charities across the globe are embracing all online platforms so that they stay current and adapt themselves to the changes their target audience is in tune with.
Non-profits and charity organizations that do not embrace mobile or online payments and only focus on traditional on-ground fund raising campaigns limit their potential for fundraising which often restricts future growth. Grants for non profit can and should be used for mobile campaigns.

Make sure it is easy for mobile users to find your charity when they search for the keyword. It is important that the ads you create from your grants available for nonprofits cover all possible bases, desktop or mobile, to ensure action.
Assess and Monitor the Performance

Once your adwords for nonprofits campaigns are up and running on Google, do not forget to analyse and monitor their performance. Assess carefully what worked and what did not work, which keywords attracted the most clicks and what ad copy was good enough to get more traffic to your website.
Recommended Action
Download the free eBook on Google AdWords for Charities
Sign up for Google Ad Grant
Spread your campaign across devices
---
4. How To Maintain the Eligibility Status for Google Ad Grants

Once you have received approval for Google grants for not for profit organizations, the tricky part is to maintain it, so that you receive it every month as one of your non profit funding sources.
Here is how you can maintain eligibility:
All ads you run using your account must have a link to the non-profit URL that got your application approved.



Always be proactive in the management of AdWords by regularly logging into your account. If a non-profit advertiser who has been awarded a Google Grant does not log into their AdWords account, Google may pause it without notification.
Ads that you promote must reflect your mission. Non-profits can advertise their products only if 100% of the proceeds will go to support your initiative.
Your created Google grants ads must not point to pages that send visitors to other websites.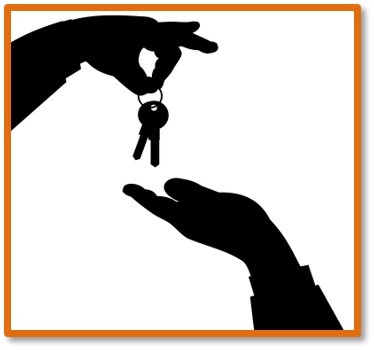 Ads cannot offer any financial products like credit cards or mortgages. Your ads cannot directly ask for donations in the form of large items or goods such as boats, cars, property donations, etc.
Your website must not display any ads from Google AdSense or links to other affiliate sites while you are participating in Google Grants programme.



Recommended Action
Maintain eligibility status by:
Linking all ads to your non-profit URL
Regularly logging into your account
Letting your ads reflect your mission
Not sending your visitors to other pages with your ads
Not asking for donations in the form of large items or goods
Not displaying any other ads on your website
---
Conclusion: Benefits of Google Ad Grants for Non-profits
A suite of Google Resources at our disposal
Once you become a member at Google for Non-profits, you can avail Google's entire suite of productivity software that can empower Non-profits like yours to work toward achieving their goals and direct maximum funds toward their noble mission.
Gmail, Google Drive and Google Calendar make it easy for non-profit organizations to keep in contact and collaborate regularly with their volunteers and partner, wherever they are. Non-profits get a 30 GB of cloud storage and do not have to worry about updating their software or purchasing a new hardware for using Google's apps; Google handles all the maintenance.

Outlets to Spread Awareness
Google's Ad Grant enables Non-profits to market and advertise their efforts more effectively and reach out to more people at once. AdWords allows Non-profits the ability to use the right keywords and build relevant ads around it which will be seen by relevant parties.
Google does not only give you a $10,000 (£8,000) worth of AdWords credit monthly, but it also offers advertising on their online platform so that Non-profits can reach as many people as they can.



Non-profits can track volunteer registrations, donations and subscriptions, which will help them monitor their advertising methods in real time.
Multimedia Prowess

Google For Non-Profit is registered on YouTube. Charity organizations can also build a YouTube channel that will feature their logo and help them in branding themselves. Videos can run donation buttons as well as Call-To-Action overlays, which will make engagement easier with target audience. Videos can easily be shared with people on social media with just a click.
Mobile Social Presence
Google for Non-profits has made mobile optimization through its adaptable platform simple. Charity organizations being member of Google Ad Grants can promote their work efficiently and collect donations through Google's Android app.



Users can simply donate $1 each day to your cause and share that on social media, which will potentially increase your pool of volunteers and donors. Microdonations can help charities and non-profits to efficiently engage today's increasingly important millennial crowd.

Benefits of Google Ad Grants for Non-profits are:
A suite of Google Resources at your disposal
Outlets to spread awareness
Multimedia prowess
Mobile social presence

Is your organization planning to revamp its marketing strategy and working on building its online presence?
Recommended Action:
See Also
Charity Marketing Strategy: How to Raise Funds using a Lottery and Raffle Campaign
About Clwyd Probert
Clwyd Probert is CEO of Whitehat a Marketing Agency London based who are SEO experts and specialists in Charity Marketing. In addition to providing marketing services to the charity sector, the Whitehat SEO service team directly supports a number of charities including Macmillan Cancer Support and the Born Free Foundation.