Error 404 – digital fundraising – page not found
Digital fundraising doesn't exist. There, I said it. (I'll just give you a moment to recover from that heathen display of fundraising blasphemy.)
I'm aware that this opinion is controversial. I know this because of the response I've received from fundraisers in both the Northern and Southern hemisphere when I've shared it with them. It upset one person so much that they stormed off.
This response is understandable. All of the hype, fuelled by governments, consultants and the online platforms themselves, has resulted in the sector putting "digital fundraising" on a pedestal. You can't go to a conference or read a fundraising magazine without hearing how this new approach is changing the face of fundraising. The problem is that digital fundraising is not a new approach. Digital fundraising is – or should be – an old approach, done using different channels.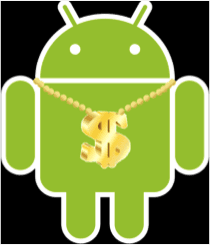 Think about it for a minute. How many charitable donations does your washing machine make each month? How many of the spambots that follow you on Twitter have signed a Direct Debit agreement with your charity? When your phone expires in 18 months time, which charity will it leave a legacy to? The answer to all of these rather facetious questions is, of course, none.
Because no matter how smart Android phones might be or how clever your charity's website is, the basic principles of fundraising still need to be in place – you need to tell me a story, I need to have an emotional response that leads to me making the decision to donate, and I need to turn that decision into positive action.
"Digital fundraising" is simply a channel – Relationship Fundraising using digital technology. In that regard it is no different to face-to-face, telephone or direct mail fundraising. All of the rules and principles of Relationship Fundraising apply when you are using digital platforms, and there are no rules that apply in the digital world that don't apply in the real one.
The problem is that a lot of charities don't see it this way. Caught up in the excitement of unwrapping another shiny new toy they forget what that toy is really for – both for their organisation and, more importantly, for their donors.
Plenty of Fundraisers – Charity Relationships in the Digital World

If you have attended a =mc course on Relationship Fundraising you will be familiar with our donor pyramid. Based on the principles made popular in Ken Burnett's seminal book the pyramid charts the six sequential relationship stages that donors can have with our organisations. By implementing a "long term process of communicating with supporters in a way that shares values, beliefs and benefits" our aim is to take donors on a journey through the six phases. Each phase represents a win-win for donor and organisation, providing greater levels of engagement for the supporter and greater levels of support for the charity.
So how do digital channels fit in to the pyramid?
Let's start with the first stage – Awareness. There is no doubt that digital technology can help organisations to raise awareness of their mission and of specific campaigns. The increasing ease with which we can film, edit and distribute videos has made it easier than ever to share our stories in an emotive and engaging way. The Girl Effect – my second favourite fundraising video – is a great example of how digital media can very simply tell a story that would be difficult to replicate in other mediums.

[youtube height="450″ width="800″]https://www.youtube.com/watch?v=WIvmE4_KMNw[/youtube]
Having engaged one person, social media makes it much easier for that person to share things that have moved/engaged/amused/angered them with their friends, increasing awareness with like-minded people. The result is that digital technology (both online and text) has made it easier and cheaper to get our message to a large number of people.
So if digital technology is getting our message seen by more people, surely it gets a 'like' for the first stage? Perhaps. But only if the people seeing your message are your target audience. It is all very well getting your message seen by hundreds of thousands of digital natives and millenials but are they the ones with the money or the tendency to donate? We know that the most philanthropic generations – the Baby Boomers and the War Babies – still say they prefer direct mail. If this is your target audience, are digital channels actually raising meaningful awareness? (American Cancer Society found out the importance of having a mix of channels when they stopped direct mail for 18 months – a move that would cost them $30million). Before you invest in using digital channels you need to think carefully about who you want to reach and why.
Moving on from phase one the next step is to ask for, and receive, the First Gift. As anybody that has tried to get signatories on an online petition to donate can tell you, this is often trickier said than done. (This video from Unicef Sweden highlights both the need to move people from Awareness to First Gift, and the challenge of doing so).

[youtube height="450″ width="800″]https://www.youtube.com/watch?v=2_M0SDk3ZaM[/youtube]
When it comes to First Gift, the golden rule is to provide potential donors with a quick and easy "response mechanism", enabling them to make their donation as close to the moment of emotional engagement with your cause as possible. This is the arguably the biggest strength of digital channels. The ability to instantly make a gift (whether it is through an online donate button, a crowdfunding campaign, text donation or, hot off the press, contactless donation tins) provides the donor with a response mechanism that can be completed in seconds, meaning there is no time for the emotional impact of your message to be diluted.
Connection = Limited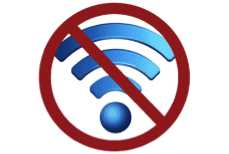 However, beyond this point we start finding limitations to digital channels– both in terms of how the channels cater for our donors' requirements and in the ways that charities use the channels available to them.
I mentioned above that one of the biggest mistakes charities make is not appreciating that "digital fundraising" is really just Relationship Fundraising. In making this mistake, they assess digital channels purely in terms of how much money each campaign has raised, rather than considering the potential of stewarding donors to Second Gift. If you do this, you risk missing out on the (much greater) Lifetime Value of the people that are supporting your work. Instead you need to change your mindset to think of donations via digital channels as the start of the journey, not the end. These channels are acquisition tools – the first step on the path from First Gift to Second Gift.
The key for getting from First Gift to Second Gift is to thank, thank and thank again. And at this point I want to make one thing clear – A RECEIPT IS NOT A THANK YOU!



One of the limitations of digital communication is that it can very quickly become impersonal. We all know when we have received a bulk email or automatically generated message. Yet, as organisations, too often we rely on the easy, automatic process, rather than offering the human touch. Not only is this impersonal, it can also be misleading if you haven't checked what the receipt actually says. I recently donated to three arts organisations via their websites. All three sent automatic receipts. However, two were signed from the donation platform, rather than the organisation I had supported. I don't count any of these automatic responses as 'being thanked'.
In the same way that digital technology makes it easier to raise awareness in creative ways, it also provides near endless possibilities for thanking donors in a personal, engaging (and relatively cheap) way, and showing the impact their gift has had.
However, it can't do everything and digital messages are very easy to ignore. At this stage you need to start using a mix of digital and off-line channels. For example, an email thank you followed by a handwritten note or card makes it much more likely your thank you will be noticed and the donor will feel engaged with your cause.



(There is a school of thought that if a gift is made online you should only communicate online. I disagree with this. Just take a moment to think about all of the emails you receive and delete without opening. Most of them are from mailing lists you have actively signed up to. As our digital lives get more and more cluttered it takes more effort to make messages stand out. Using a mix of channels makes it more likely you will get your donor's attention at a time that is convenient for them).
If you don't follow up and thank donors then you are responsible for the relationship failing. For example, can you remember which charity you donated to during the Ice Bucket Challenge? How many times have you heard from that charity since? Have you donated to them since then? In my case, the answer to all three questions is 'no', and I'm sure I'm not alone.
If you still believe that digital fundraising and individual fundraising are completely different at this point you will probably ignore the crucial next step in taking your donor higher up the pyramid – moving the relationship into the real world. As with online dating, for the relationship to progress beyond the early stages you need to move from the virtual world into actually seeing each other face-to-face. Fundraising is no different.
There is an oft-quoted mantra that "people give to people" – so if you want to build up the trust and personal relationship needed to draw those larger donations you need to stop being a computer screen and start being a recognisable face.
Advertisement
Retweetable Summary
If a doctor prescribed you medication before you'd told them what was wrong with you, you'd be nervous. Yet too often charities have decided that digital channels are the tool they need before they've diagnosed the problem they are trying to fix.
Before you can choose which (if any) digital platforms are right for you, you need to understand who your target audience is and what their needs and preferences are. Only then can you assess how digital technology can help you raise awareness, ask for support, process donations and thank donors.
In short:
Yes – you need to understand the digital platforms and channels available and how they might help you engage donors, process donations and thank them.
No – you don't need to use all of them. Don't invest in something because it is new. Invest because it can help you reach and engage with your target audience and supporters.
Yes – you need a digital strategy.
No – this shouldn't be a separate document. Instead, this should be an integrated part of your individual giving strategy. It should complement the messages you are using across all other channels.
Yes – digital technology can help charities in their fundraising.
No – it is not the silver bullet.

Which app? 5 tips for choosing an online donation platform
There are a growing number of companies offering online donation platforms. Readers of my previous blogs/followers on Twitter will know there are some I like and some I wouldn't touch with a barge pole.


Only thing worse than @NFSUK's grasp of finance is their lack of understanding of what makes a good digital platform https://t.co/os48vYxQwR

— David Burgess (@davidburgessmc) July 18, 2015


If it is true that digital channels are there to support Relationship Fundraising, here are five questions you should ask before choosing which platform to go with:
Can I change the donation amounts?

The suggested donation amounts (known as a Likert Scale) will vary depending on your campaign and the people you are targeting. There is no "one size fits all" approach and your donation platform needs to be flexible to accommodate this. Highly emotive campaigns need higher suggested amounts. Don't get stuck with a platform that tells you how much to ask for.
Can I customise the automatic receipt/thank you email?
A thank you needs to be personal, relevant to the campaign and the size of gift the donor has given. The automatic receipt/thank you is probably the first thing that your donor sees after giving you money. Is the thank you from an appropriate person at your organisation, and does it adequately reflect what their support will do for your organisation?
Will I receive the donors' details?


If it is true that digital platforms represent acquisition tools, you need to make sure you are getting the data to thank donors and build the relationship. Some platforms will give you all of the data, whereas others are reliant on the donor ticking a small box to agree to you knowing their name and contact details. Can you risk annoying your donors when you have no idea they have given?
Can I brand the donation page?
We all know that trust is a key hygiene factor before people will donate. Is it clear from the donation page that the money is going to you? Some sites will let you brand the page with your logo and information. Some sites have strong enough brands of their own to ensure trust (such as JustGiving or PayPal).
However, other sites with lesser-known/trusted brands insist on using their own branding. Which is most appropriate for your audience?
Can I customise the "ask" page?
You are best placed to tell your organisation's story and convey the need for support in a powerful, emotive way. Check that your chosen platform gives you the flexibility to do this in a creative, engaging way, rather than being constricted by set questions and standardised text boxes.
If your platform cannot do any of these things, don't you think it is time to look elsewhere?

To argue/agree/find out what my favourite fundraising video is, please contact me by email ([email protected]), Twitter (@davidburgessmc) or phone (+44(0)20 7978 1516).
David Burgess, Fundraising Consultant, the Management Centre (=mc); Co=Leader of the National Arts Fundraising School